Northlands, "where nature is your playing partner". Surrounded by scenic views of the mountains, trees, man-made waterfalls and assorted wildlife, this golf course is sure to be a jam packed 4-hour adventure. Situated at the base of Mt. Seymour, just about every hole has elevation changes large enough to be described as more of a hike, so taking a cart is strongly encouraged. Beautiful lush fairways and fast greens give Northlands more of a private golf course feel but this is a municipal course and 100% open to the public. The course itself is filled with blind shots, deceivingly tiered greens and elevation changes that make Northlands an exciting challenge for your average golfer. If you're up for it, this course is worth every penny.
*Blue Tee Yardages 
I had the privilege of playing my round with some senior golfers who have played courses all over the world and we all agreed that a huge plus about this course is that there really is never a dull moment. All the different aspects such as elevation changes, tiered greens and blind shots that make the course tough are also what makes the course so enjoyable.
Hitting downhill to greens where you have to make a call on your own club selection, or picking a point in the distance to blindly aim at genuinely brings a different feel to the game. From a golfer who has had a chance to play many different types of courses, this truly is a unique experience at Northlands that everyone from the average to avid golfer should play in their lifetime.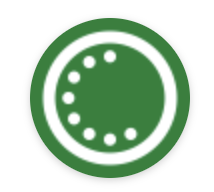 Latest posts by Shaun Lum
(see all)