I was recently going back through some old golfing photos, back when Chasing Par was just a dream, and I found some from a round of golf in 2012 at Riverway in Burnaby.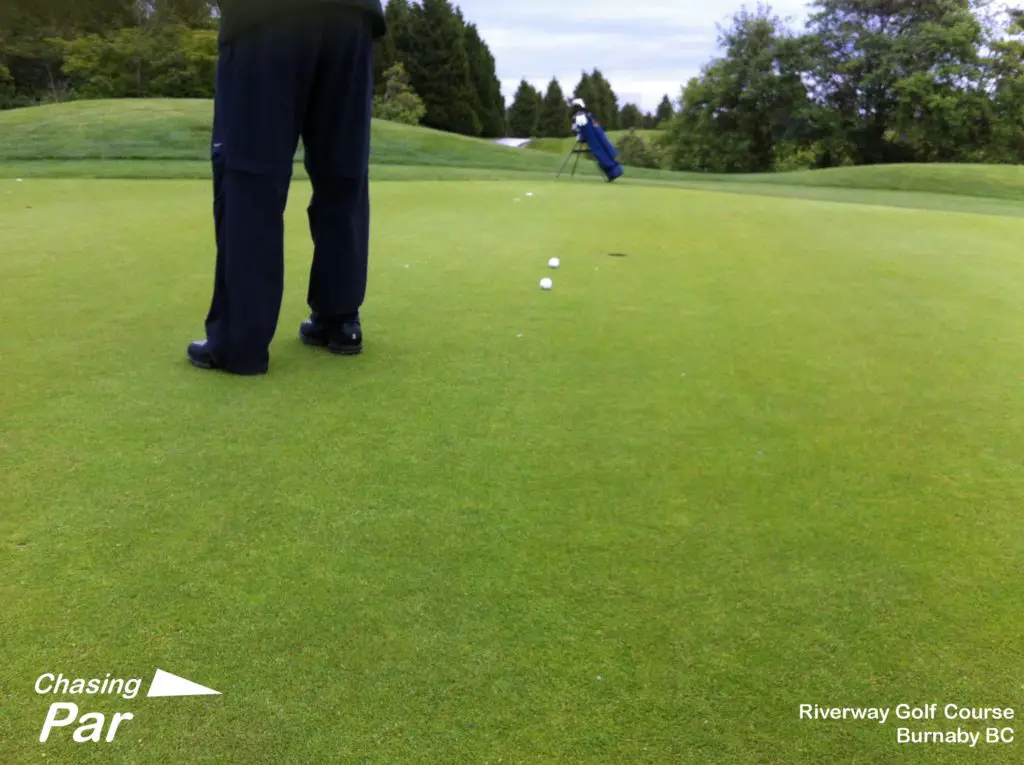 One of the nicest public courses and relatively straight forward to play. Keeping your shots straight and having a good ballpark of your distance on each of the clubs and you'll have a good round of golf. The course will test you, or you'll ball will get wet, if you stray too far off to the right of left given the hole.
The most memorable part of the round was less about the golf and more about the wildlife. Of course, being a course near the water, there's plenty of suitable habitat for animals on or near the course. On this day, in the middle of the fairway we got a little help from a bird. A big bird – interested in giving my drive a few more yards.
Apparently, this bird was a Sandhill Crane and was known to be on the course looking for food (that last quarter of tuna sandwich you picked up at the turn and couldn't finish before the next tee).
As I'm watching my shot go to the right, I was wondering if the ball would end up in the rough, when the bird started to approach. Not opening it's beak, but nudging the ball in the direction of the hole. It didn't make much difference, but did improve my lie for the second shot and gained about 5 more yards. I'll take any help I can get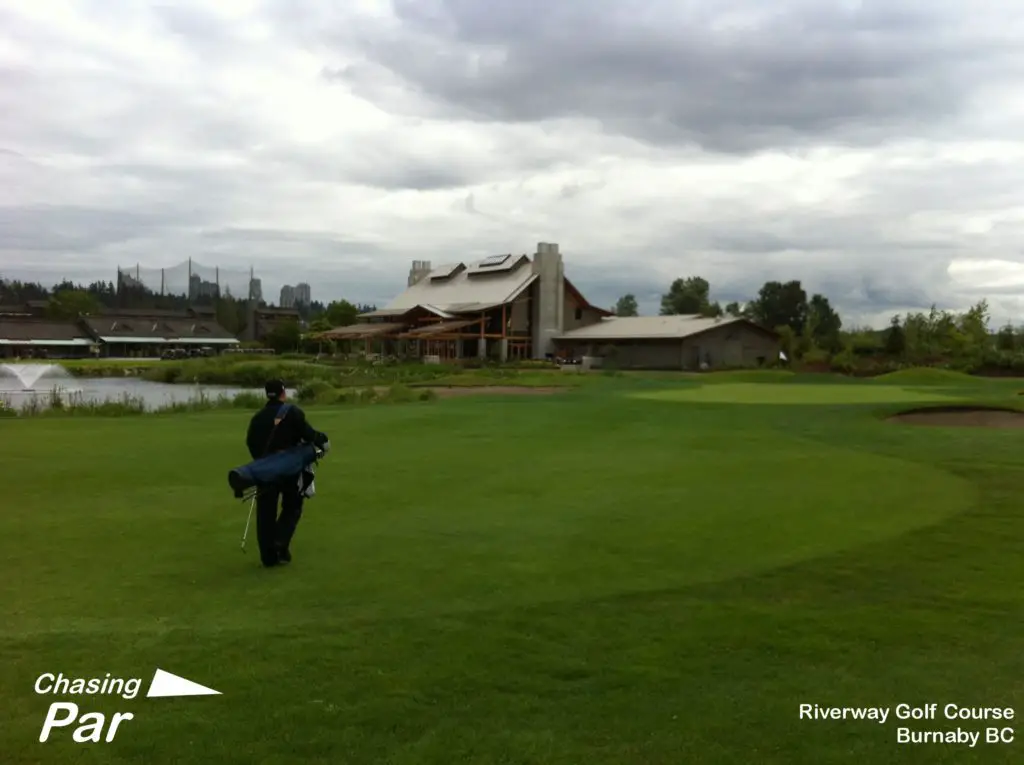 Always a reminder that there's plenty of wildlife on the course, one-eyed alligators, or not, they can seriously interrupt or lend a helping hand.
Sometimes no matter how hard you play, you just can't get a birdie… but a bird might be waiting for you on the 10th.
Chasing Par Reviews are powered by Golfers like you who enjoy playing golf. If you would like to submit a review about any golf course, you can find them in our Golf Course Directory. If you'd like to be a contributor (and get some rounds for free) sign up for our newsletter or check out our contributors page.
While growing up around the game, never really learned how to master golf.Golfing has always been a sport that keeps me interested. Maybe it's the challenge, or the latest gear. Possibly the bucket list of courses to play, most likely; time spent on the course has always been with good people.
Latest posts by Chris Milton (see all)